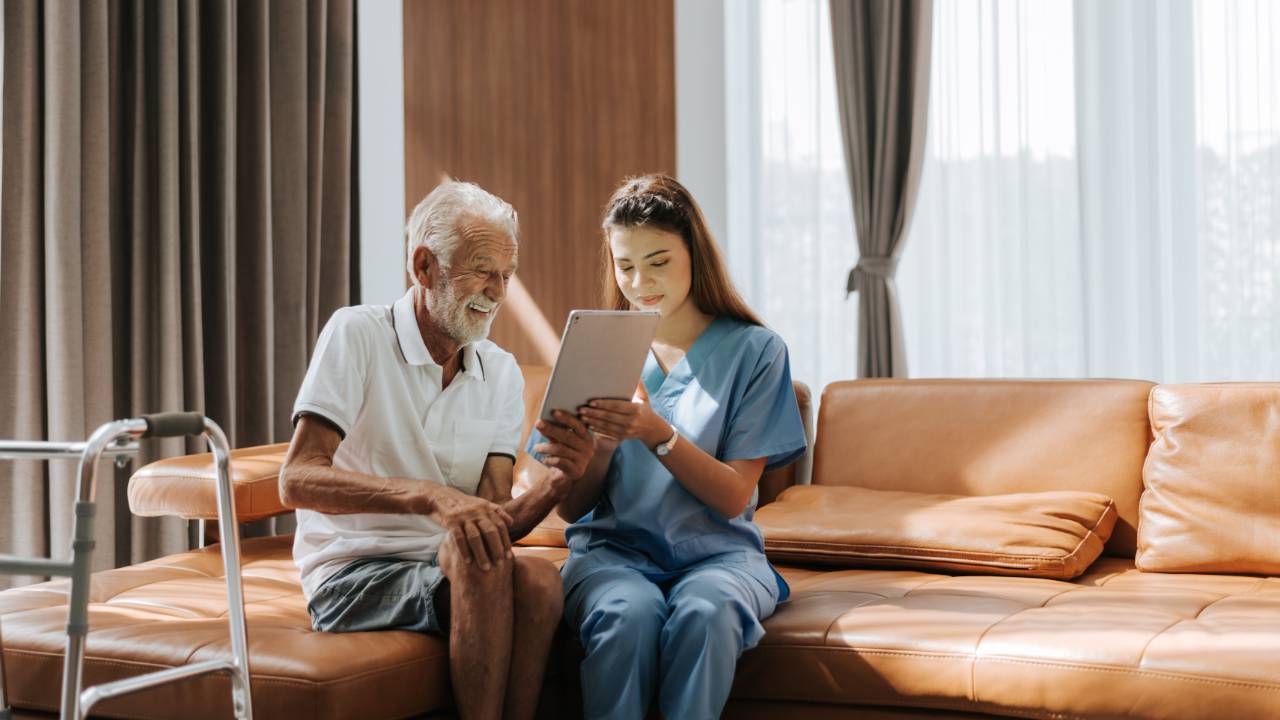 By now, Special Needs Plans (SNPs) that submitted a Model of Care (MOC) for CY2024 are waiting to hear if CMS has approved, denied, or is requiring a cure of its submitted MOC. According to CMS, the MOC is a vital quality improvement tool and an integral component for ensuring that the unique needs of each enrollee are identified by the SNP and addressed through the plan's care management practices.
Once NCQA has reviewed the MOC, the organization receives a score from CMS for implementation in January of the following year. This blog highlights some important points about MOCs. Refer to NCQA's website for detailed information on key dates for MOC reviews, scoring guidelines, training, and organizations' scores for the prior years.
What comprises the Model of Care?
CMS's framework for MOC includes four components that must be comprehensive and described in much detail. These components are your SNP population, care coordination, SNP provider network, and quality measurement and performance improvement. Each unique type of SNP must have its own MOC and be reflective of its respective populations, including:
Chronic SNP (C-SNP): Chronic and disabling conditions
Dual Eligible SNP (D-SNP): Members are eligible for both Medicare and Medicaid due to age, disability, and/or ESRD
Institutional SNP (I-SNP): 90 days or longer`
When describing a process in your MOC, be sure to include the who, what, when, where, and how!
Here are some tips that would be helpful for you to use when developing your MOC:
Enrollment and Population within SNP
Provide a description of the enrollment process for your SNP membership and the process to maintain their enrollment within the SNP
Present demographic information on the population relevant to your type of SNP that includes the number of beneficiaries, age ranges, gender, race, ethnicity, and languages spoken.
Include data for membership for clinical, medical, behavioral health, and cognitive condition and any comorbidities.
Use current data that is no older than three years. For example, for your CY2025 submission to CMS, you will use population data no older than data for calendar years 2021, 2022, and 2023.
Describe the unique needs of populations and subpopulations.
Be sure to identify which population belongs to each MOC and the type of SNP (chronic, dual eligible, or institutional).
Include detailed processes for the identification of the vulnerable populations within the SNP, characteristics of this most vulnerable group of individuals along with clinical and chronic conditions.
Describe the partnerships with the vulnerable members and community agencies that assist members with their care and meeting goals.
Care Coordination
Be clear about the organization's staff with responsibilities of working within care coordination departments and providing care management services to members. As part of care coordination, each member must receive a Health Risk Assessment (HRA) within 90 days of enrollment. This assists the care manager in developing their Individual Care Plan (ICP).
ICP enables the member to develop a plan of care with assistance from their caregiver PCP and other members of the Interdisciplinary Care Team (ICT).
ICT's include clinicians with the appropriate expertise to assist members in reaching the goals established in their ICP. An example could be a member with diabetes who needs additional support besides their PCP; therefore, an endocrinologist and a diabetes educator may be asked to participate in the member's ICT to support them in reaching their goals or reestablishing goals in which the member will be able to meet.
Be explicit when describing your processes:

Health Risk Assessment (HRA)
Individual Care Plan (ICP)
Interdisciplinary Care Team (ICT)
Remember: SNPs must conduct face-to-face encounters between the member and their care team within the first 12 months of enrollment and annually thereafter.
Care Transitions
Administrative Processes, Training, and Credentialing
SNP Provider Network
Don't assume that your provider network is exactly the same for each type of SNP.
Network practitioners must have specialized expertise in managing the care of the populations served.
Providers and practitioners must be included for medical, behavioral health, and social needs.
Include community agencies in your network based on identified needs.
SNPs are responsible for providing initial and annual MOC training to network and non-network providers who see members on a regular basis.
MOC Quality Measurement and Performance Improvement
Describe processes for integrating MOC activities into the organization's quality improvement program.
Monitor and evaluate your MOC annually. Describe the leadership involved with the MOC.
Describe how oversight is done for each MOC.
Identify metrics, goals/benchmarks, frequency of reporting, and source of data for the overall Plan population and SNP population looking at the categories of metrics required by CMS.
Report data on effectiveness and improvements made to the HRA, ICP, and ICT based on annual findings.
See NCQA's website for details on the CMS timeline, scoring guidelines, training, and SNP scores.
When to call MHR for assistance?
Contact MHR now if needing assistance to cure your initial submission. SNPs that receive a failing score for their initial MOC submission have just one cure opportunity to achieve a passing score.
If you are considering a submission in February 2024 for providing care to SNP members for CY 2025, contact MHR by the Fall of 2023 for assistance.
MHR has the expertise to get you through. One of MHR's Independent Consultants is an executive reviewer for NCQA, reviewing MOCs for compliance with CMS requirements, and also consults with MHR's clients in developing compliant MOCs.
Remember that regulations and standards can change annually! Health plans can save time and expense by ensuring its MOC meets all requirements for each type of SNP to help avoid a cure or only a one-year approval for a Dual or Institutional SNP. Chronic SNPs only receive approval for a one-year approval period per CMS standards.
Resources:
Call to Action:
Contact MHR if you need assistance with a MOC cure
Contact MHR for assistance in submitting your MOC for CY 2025
Contact MHR for organizational training on the MOC
Stay connected with news and updates!
Join our mailing list to receive the latest news and updates from our team.
Don't worry, your information will not be shared.
We hate SPAM. We will never sell your information, for any reason.